Kayak orang ketagihan, addicted, aku jadi punya hoby baru nih. Kalau dulu aku tersesat ke dunia kepenulisan lalu suka banget menulis sehingga punya puluhan buku dan ratusan, kali ini aku suka kirim abstrak dan paper ke international conference.
Alhamdulillah beberapa paper lolos seleksi ke Belanda, Malaysia, Zurich, Australia, South East Asia. Teman-teman bisa membaca postingannya di link ini.
Lalu ada juga paper yang lolos seleksi konferensi di Tokyo, Jepang, UI, UGM, UPI, dan terbit ke jurnal terindex scopus. Lebih lengkapnya bisa teman-teman baca di link postingan ini.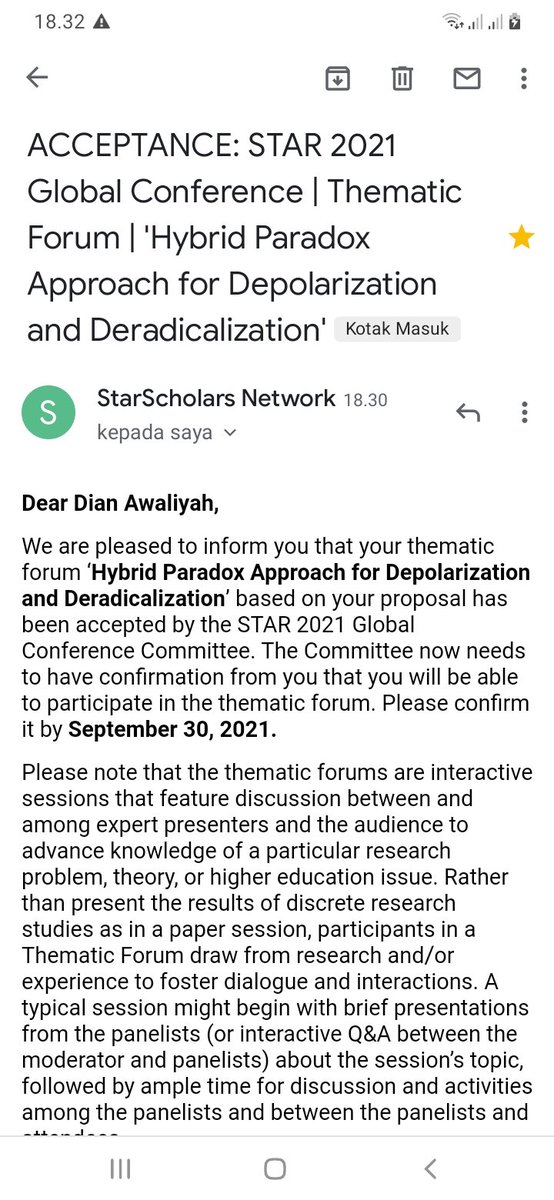 Nah, alhamdulillah wa syukurillah kali ini beberapa abstrak dan paperku lolos ke international conference beberapa negara lain lagi.
Ada yang lolos ke India. Yuhuuu...alhamdulillah.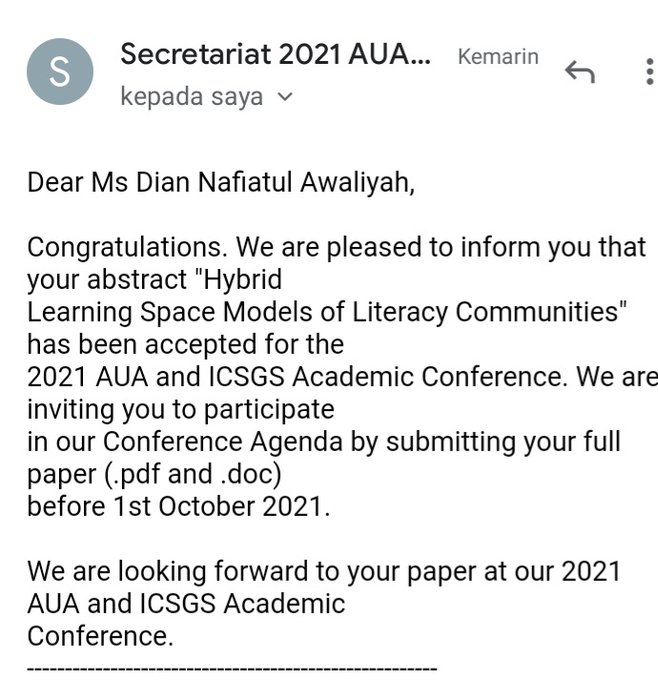 Lalu ada paper yang lolos international conference yang diselenggarakan oleh beberapa universitas dari berbagai negara.
Universitas Indonesia, Indonesia

Tokyo University of Marine Science and Technology, Japan

University of Malaya, Malaysia

UCSI University, Malaysia

The University of Tokyo, Japan

Tsinghua University, China

National University of Singapore, Singapore

The Hong Kong University of Science and Technology, Hong Kong

Chulalongkorn University, Thailand

Indian Institute of Technology Bombay, India

Nazarbayev University, Kazakhstan

Peking University, China

Seoul National University, South Korea

United Arab Emirates University, United Arab Emirates

King Saud University, Saudi Arabia

University of Colombo, Sri Lanka

University of Yangon, Myanmar
,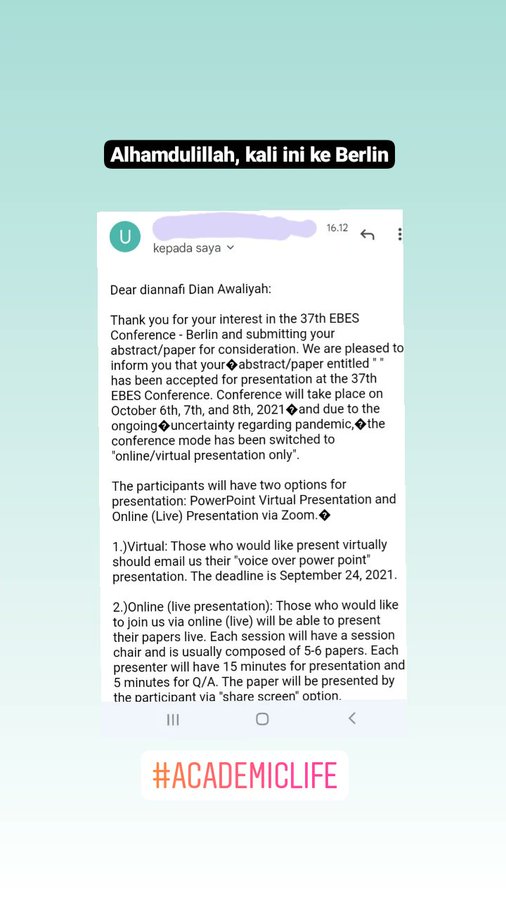 Berikutnya alhamdulillah tsumma alhamdulillah, abstrak dan paperku lolos seleksi ke konferensi internasional di Berlin.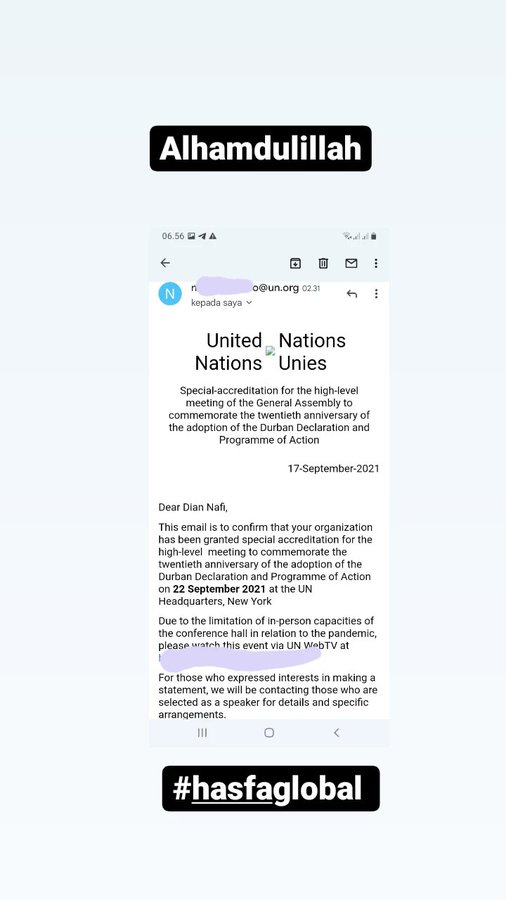 Dan, hasfa lolos seleksi ke high-level meeting di PBB alias UN di Amerika.
Mohon doanya ya, semoga berkah manfaat lancar sukses dan mendapat ridlo-Nya. Aamiin aamiin ya robbal alamiin.
Oh ya, kalau teman-teman mau membaca kumpulan paperku, bisa beli versi ebook-nya di google play books. Nih dia link-nya
Joy reading!